Kids Crave Creativity
We all know kids are imaginative by nature. They create new worlds, fun games, even imaginary friends, all from scratch. Our creativity-building workshops help kids continue to develop their innate creativity through fun and engaging selection of workshops that explore topics in art, design, and technology.
Ages 8-12
This workshop is a great opportunity for kids to create their own unique Halloween monster! They will be led through the basics of making a pinch pot and then given the freedom to create their one of a kind creature out of clay. Includes a set of paint to decorate your monster at home, after it finishes drying.
Ages 6-12
Kids will love learning a new technique in this 1-day workshop. They will experiment and create a unique abstract painting by pouring paint over canvas and watching it move and swirl, creating beautiful designs.
Ages 8-12
It's the holiday season! This workshop will get you into the holiday spirit by creating & decorating tree luminaries out of clay. Kids will learn to build trees out of coiled clay and complete their masterpieces by adding decorations. Includes a set of paint to decorate your tree at home, after it finishes drying.
Ages 8-12
This 2-hour workshop is a great introduction to fused glass. Kids will learn how to make their own fused glass coasters or tiles. Projects will be assembled during the workshop and fused after. Projects will be available to pick up one week after the workshop.
Ages 6-12
Using a virtual reality program called Tilt Brush, kids will be able to paint in 3D. In this two hour workshop they will learn the Tilt Brush controls and be led through some specific prompts. They will also have time to explore virtual reality painting on their own and take their creativity to the next level!
Ages 6-12
Kids can explore the world of Minecraft like never before! You know how fun the game is when you're just watching your character on a screen, imagine how awesome it will be to actually become your character and walk around in your own world! Explore and build in fully immersive virtual reality during this unique 1-day experience.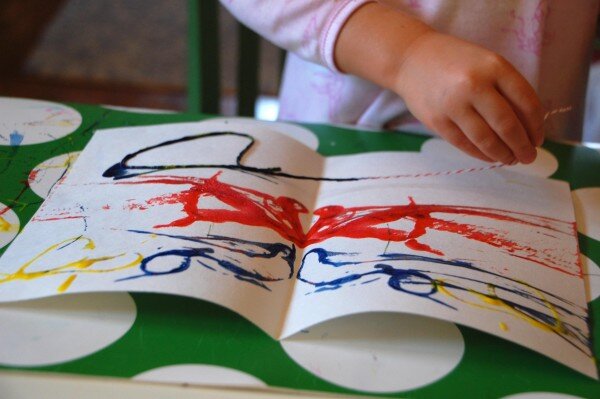 Ages 3-6
This hour and a half string painting workshop is a great opportunity for young kids and parents/caregivers to have fun and create together! String painting is a fun, abstract form of process art that all ages can enjoy.
Each child must have an adult with them throughout the workshop. The workshop cost includes one adult and one child.